by Edna St. Vincent Millay (1892–1950)
I will be the gladdest thing
Under the sun!
I will touch a hundred flowers
And not pick one.
I will look at cliffs and clouds
With quiet eyes,
Watch the wind bow down the grass,
And the grass rise.
And when lights begin to show
Up from the town,
I will mark which must be mine,
And then start down!
Ein Gedicht, welches die Stimmung unserer täglichen Wanderungen auf die Berge und durch die Natur hier in Wales sehr schön einfängt. Da hier derzeit nicht allzu sonniges Wetter herrscht, greife ich auf ein sonnigeres Bild der hiesigen Landschaft bei flickr zurück.
According to the US copyright term and the rule of shorter term in EU countries, the quoted poem is considered to be in public domain since 50 years after the author's death.

Sources: wikisource | IMSLP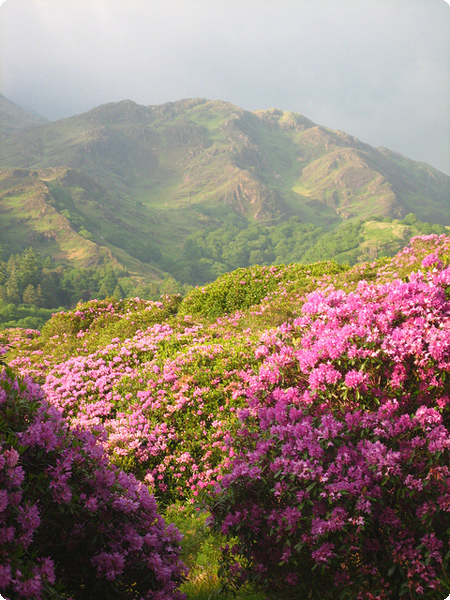 Photo: Evening sun on the hills · © jessie owen | Some rights reserved